| | |
| --- | --- |
| Hair Texure | Straight |
| Hair Material | 100% Virgin Human Hair |
| Hair Color | Pink |
| Hair Density | 150%-180% |
| Hair Length | 10"-30" |
| Lace Type | Glueless Transparent Lace |
| Cap Size | Normal |
| Baby Hair | Around The Perimeter |
| Hairline | Lightly Pre-plucked & Bleached |
| Knots | Single Knots In Front,Double Sealed Knots Whole Head |
* Virgin Human Hair: All lace wigs are made of 100% real virgin remy human hair. All the cuticles in the wigs are facing the same direction to prevent tangling. Can be dyed and styled, You can use the flat iron for a sleek look or roll it up for a curly or wavy look to effortlessly enjoy a new hair vibe, or dye different colors.
* Pre-Made Hairline: Lightly Plucked & Bleached Hairline, Create a natural hairline look easy. Make your installation work easier.
* Glueless Install: To secure the wig on your head solidly even without applying any glue, we offered an updated removable& adjustable elastic band at the back as well.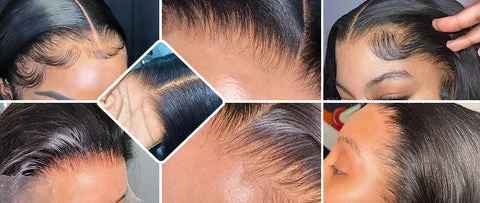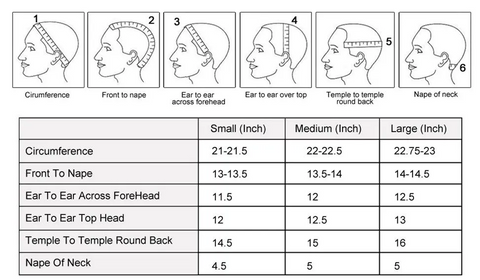 1.When you wash the hair, better to brush it first. Use warm water and hair shampoo to wash for twice. Then put hair conditioner equally on the hair for 5 minutes. Then wash it with cleaning water. Hair conditioner is very necessary every time when you wash your hair! We suggest you to use high quality hair conditioner.
2.If you want to blow your hair dry, please blow to 80% dry, then keep the rest 20% to naturally dry, by this way, it will keep your hair away from drying and frizzy!
3.When you feel the hair is very dry, you can spray some hair oil. Meanwhile, when you wash the hair, you can pour little hair care oil into warm water ,and put the hair inside that warm water for 10 minutes around. The hair will be more silk and soft comparing before. But we don't suggest you to use hair oil everyday. Because hair oil may make your hair strands dry and hard!
4.If you want to get your hair curls back, better to use crimping iron to curl the hair according to its original curl shape again!
1.If you want your wig/hair looks natural/amazing as our post on FB/IG, you have better to book a professional hairstylist to install it.
2.If the hair is wavy or curly style, we don't suggest to comb it. If you have to, please comb it with hands or wide-teeth brush gently. Tight teeth brush will ruin the hair original shape and make it fizzy and feels like tangle! Please always comb the hair from the ends and work your way up.
3.When you dye the hair with bleach powder, please control the time within 5 minutes. If you dye it with dye cream, you need to control the time within 20 minutes. Otherwise, the hair will be damaged by cream if you leave it too long there.
4.When sleeping,please bond the hair with elastic band or wear a cap. It will avoid tangling or shapes-changing. After waking up, please remove the band and comb through beginning at the ends and working your way up to the roots.
5.When swimming, we suggest to wear a swimming cap. Because the sea water or pool water is not good for hair, it will make the hair tangle and rough. It's better to wash it with warm water, with hair shampoo and hair conditioner after swimming.